Important survey
The WLA Intellectual Freedom Committee is conducting an anonymous survey of the Wisconsin library community to gather data about censorship challenges, the feelings/confidence level of library staff in managing those challenges, and feedback on the kinds of resources needed to better prepare library staff to manage challenges.
Your responses will help lay the groundwork for creating a more holistic challenge reporting system and inform the Committee as they work to develop resources to support Wisconsin libraries.
The survey will close on September 29. Please feel free to share this information with other colleagues in the Wisconsin library community.
Wanna go? Apply by Sep 7
If you've always wanted to attend the Wisconsin Library Association Annual Conference but finances have been a limiting factor, you can apply for a scholarship to attend! We've moved up the application deadline by one day so we can let winners know in time to register with the Early bird rates, available through September 15, 2023.. Here are the details.
Scholarship application deadline: September 7. Apply for the IFLS-sponsored scholarship.
Conference dates and location: October 24-27 in Middleton, WI. Read more about the WLA conference.
Attending full conference provides 15 contact hours.
Maximum amount per person: $1100. Eligible expenses:

Early bird, MEMBER* registration: $395, which includes a reception (with pasta buffet), three breakfasts, two lunches, and afternoon snacks.
3 nights at Conference hotel (or substitute if conference hotel is full).
$95 to cover additional meals (Tuesday – Thursday supper; Friday lunch).
Travel: mileage reimbursement, rideshare/cab if needed. Carpooling encouraged!
Does not include cost for pre-conferences or additional lodging.

You are required to submit an invoice to IFLS. A one-page reflection is due one month after the conference.
* Note that WLA membership is your or your library's responsibility. Membership dues are offered on a sliding scale, and include other perks throughout the year.
Your weekly Tip Jar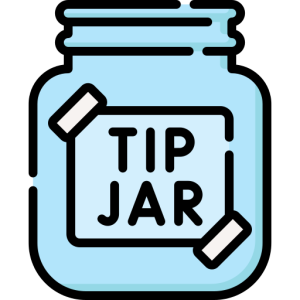 Watch this space for usable tips to make your daily library work easier!
ILL Tip of the Week
Oftentimes ILL requests contain a specific due date wanted, usually for book club use. This information (and more!) can be found in the Note field of the item paging slip – remember to update the due date after checking out the item to the requestor!
New on the website
Hey Staff Passport Explorers!
Today's the day to send your passports in for prizes! Remember: one visit equals one entry, so if you even went to one other library this summer let me know! I'll accept passports until the end of the day Friday (thanks to those wonderful people who sent in responses early!) Just email what you've got, I'll take it from there.
Coming up on the IFLS calendar
Labor Day, no delivery
Waltco will not be delivering on Monday, September 4 due to the Labor Day holiday. Questions? Contact Katelyn (noack@ifls.lib.wi.us)
Enjoy your holiday weekend!