About press releases
Most news outlets are ridiculously understaffed. They aren't likely to have enough journalists around to read a press release, figure out how it applies to their audience and then write a news story about it.
I think it's much more effective to tell a story: https://allgoodtales.com/press-release-tell-story/
Annual Report Visualizations
Click the images for your 2022 canva templates. The Trustee version has a page about customizing graphs and charts in Canva. The February 2023 Marketing Monthly is about annual reports.
Most IFLS libraries use Canva. If you don't use it please contact me, Reb Kilde, at kilde@ifls.lib.wi.us or submit a HelpDesk ticket and let me know the specific resource that would be useful for you. The WPI also has some tools for visualization, available on their website.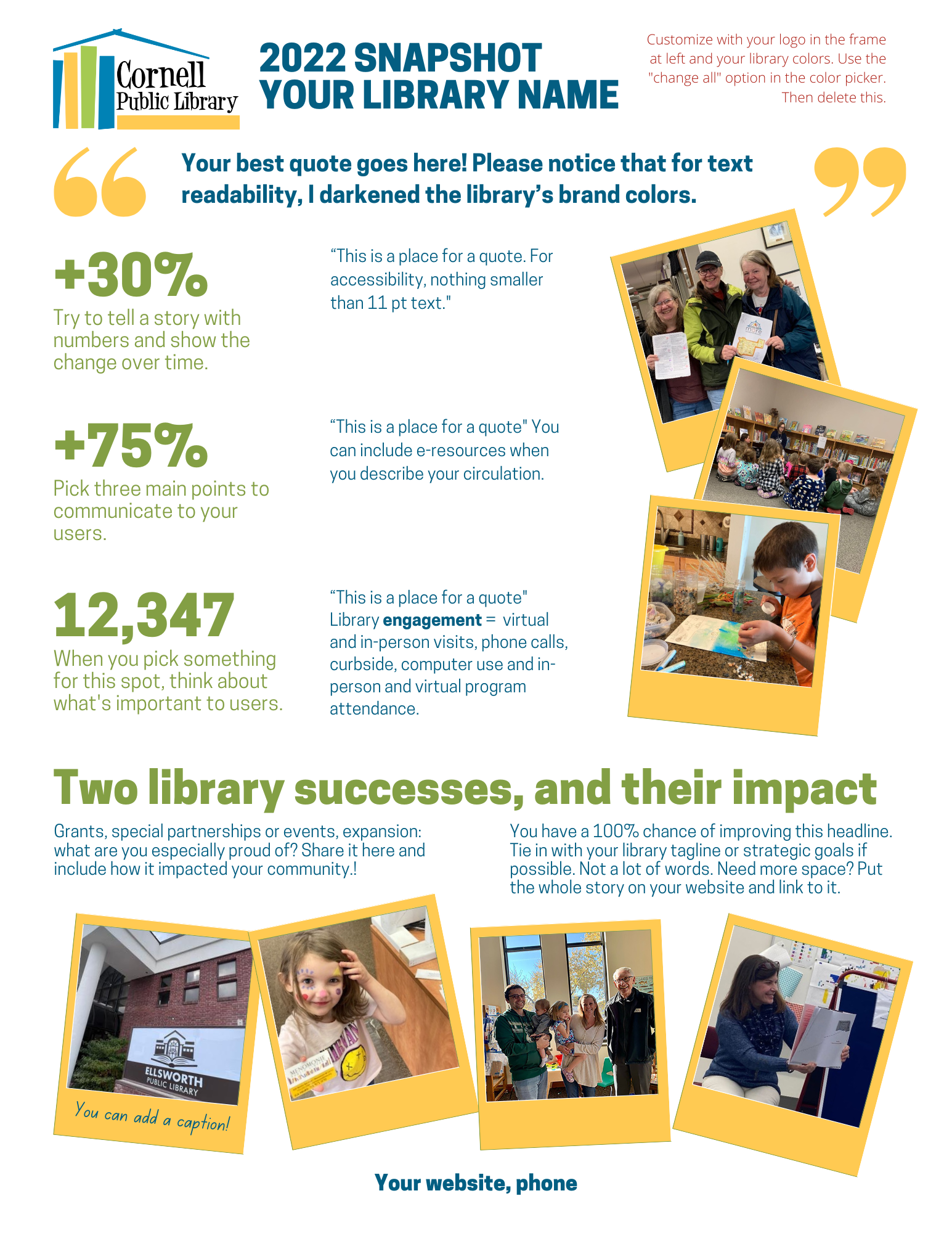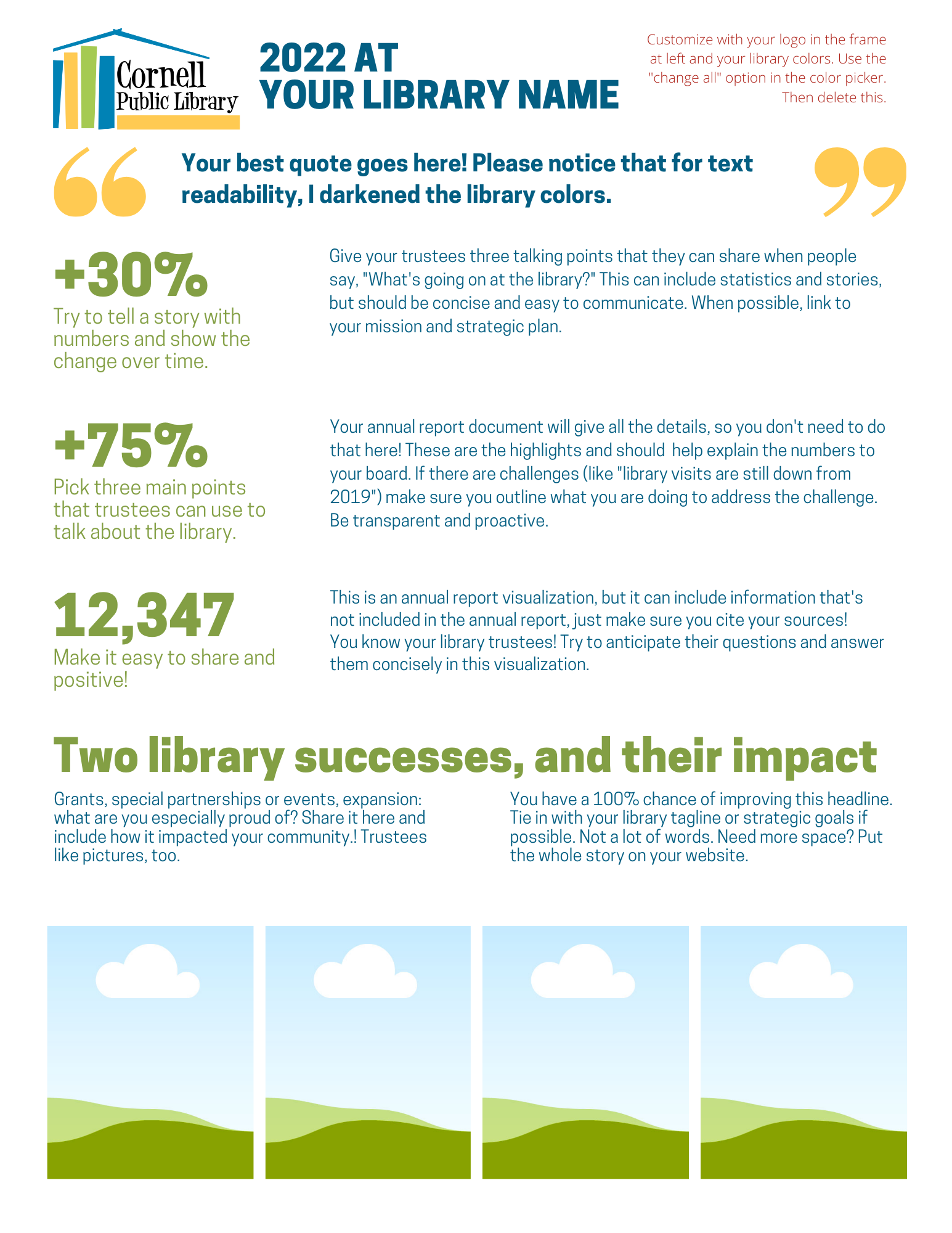 Divi's Countdown Timer module is fully customizable and easy to install.  Use it to draw attention to any big event or deadline. (This one is counting down to the start of Library Card Sign Up Month.)
Divi's Countdown Timer module
Here are the design and marketing support services that IFLS offers:
Annual bulk library card order (November), magnet bulk order (February), library card design.
Marketing Monthly, an e-letter about design and marketing.
Logo design: Reb has been designing logos for almost 30 years. If you don't like her style, Reb can help you make sure that the logo you design comes in the formats you need to be used for small and large scale applications. Here are some examples of Reb's work: Wilberg Memorial Public Library of Osceola, Glenwood City (from student-created sketch),  Turtle Lake, Mosaic on a Stick, Spring Hill Community Farm
Marketing strategies.
General design assistance: (Somerset info sheet, Lisa requested help with the Menomonie Public Library annual report brochure), accessibility, editing (I encourage Plain Language).
And more. Just ask.

 
Despite our best efforts, our newsletter sometimes gets caught in your spam filter. Read this article to find out why and how to keep The News and Marketing Monthly out of your junk folder.
Your IFLS staff person for marketing and communications is Rebecca Kilde (kilde@ifls.lib.wi.us).
Questions about advocacy can go to John Thompson (thompson@ifls.lib.wi.us).