Marketing and Advocacy
Clearly explain what your library can do for your users and your community directly to the people that need to hear the message. Develop mutually beneficial relationships with library supporters, funding bodies and decision-makers. Customize your marketing for your library's needs and capacity.
Your IFLS staff person for marketing and communications is Rebecca Kilde (kilde@ifls.lib.wi.us or 715-839-5082 x127). 
Divi's Countdown Timer module is fully customizable and easy to install.  Use it to draw attention to any big event, like the beginning of Summer Reading Programs. (This one is counting down to June 1.)
Divi's Countdown Timer module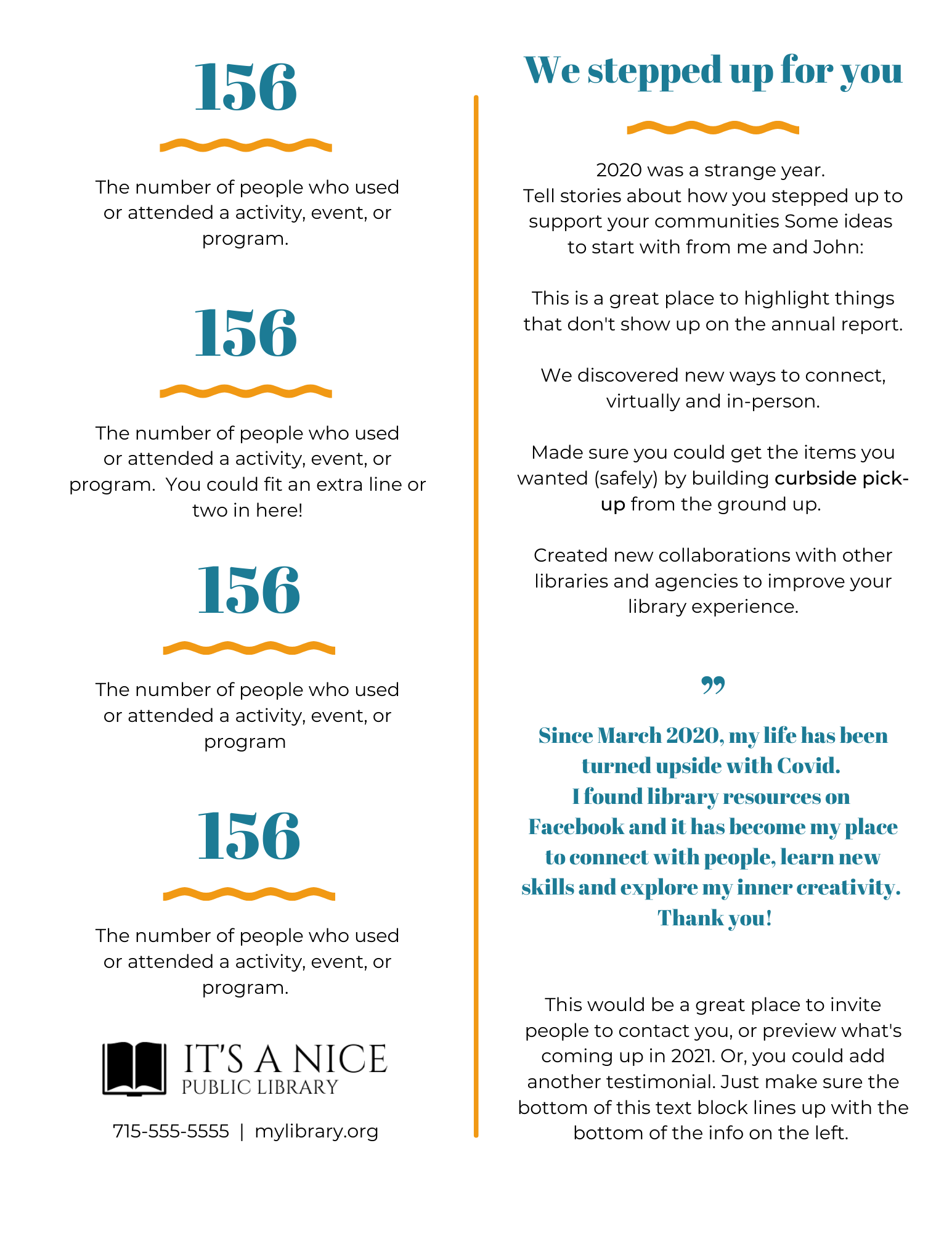 Annual Report Resources
Contact Reb if you need more support communicating your library's story.
What to Say About Neutrality
The Library Responses to Neutrality Issues document was compiled by various System Staff and the Division for Libraries and Technology (DPI) for all of the systems to share with our member libraries. We all hope that the foundational statements and sample elevator speeches will be useful.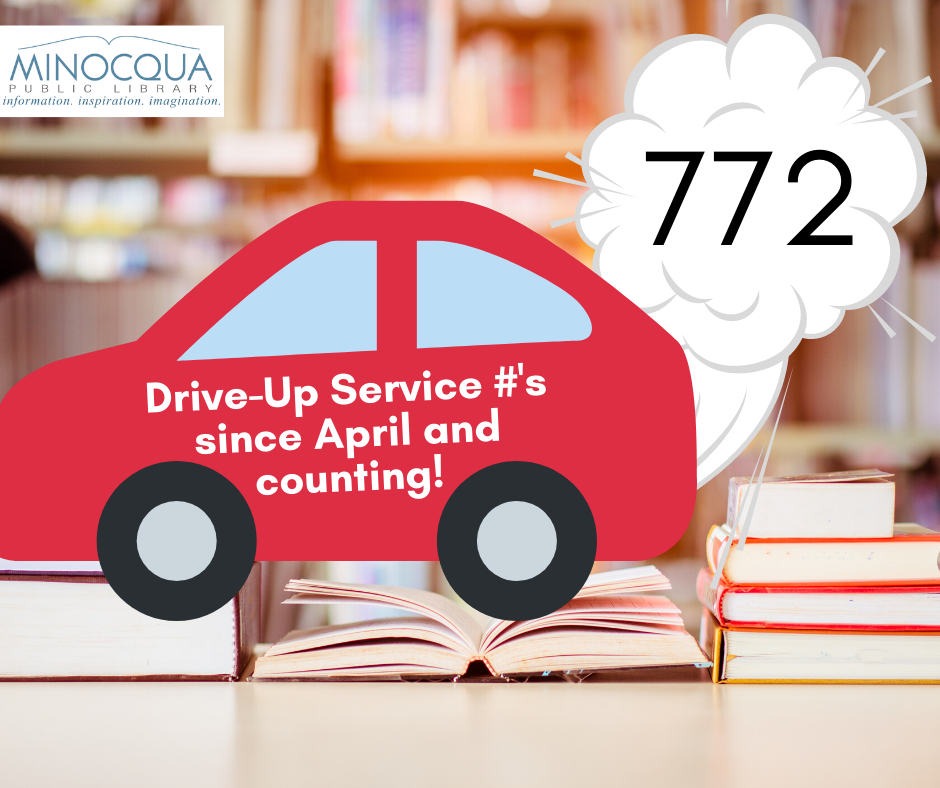 Tell people how library services have changed to respond to the pandemic! Great for your annual report communications!
Now more than ever it is important to show your community how your library continues to provide resources with limited hours or while the doors are closed. Use this model year round to amp up your advocacy.
Use these social media templates developed by Anne Hamland to show how your library continues to serve and evolve!
How To:
Add your library logo, or ask Anne to make you a text logo.
Use pictures from your library for the background if possible.
Use your local statistics, start tracking services now if you aren't already!
Download your final product as a PNG and share via Facebook etc.
BONUS: You can also send these images at the bottom of emails to your library board, city council, nearest newspaper, nearest radio, donors, partners… reminding them of your current services.
Contact Reb if you need help customizing these graphics!
Marketing Plan Template for Libraries (shared from collaborative system project)
This tool was developed specifically for libraries by marketing pros from Wisconsin library systems. There's also an introductory webinar available. 
The template is customizable for libraries of any size, and scalable to fit your needs.
Making Videos
Katie (Glenwood City) asked for help identifying a tool to use to make a screen capture video tutorial for her patrons to show them how to request local holds for curbside pickup.
Here at IFLS I use a Mac, which was here when I got here. QuickTime and iMovie are both installed on this computer, so those are the tools I use to make videos. Leah uses the native recording tools in GoToWebinar to record webinars and saves those to Vimeo, and uses a captioning service. We're all quickly become adept at Zoom, and you can record Zoom meetings as well.
That wasn't very useful for Katie, though. While I was off researching options, Katie found and used Screencast-o-matic. (Here's what Katie's video looks like.) Screencast-o-matic's free screen recorder is pretty intuitive and easy to use. For $1.65/month you can also access some paid features like editing and captioning. Bethany Bulgrin, IFLS Bibliographic Services Cataloger, said that she had success using Screencast-o-matic for school.
Kayla from Plum City uses the video recording on her Windows 10 machine through the game bar. She sent along a link to this tutorial.
Libraries Step Up
This toolkit includes all the communications resources to support a successful postcard campaign to let elected officials know how important libraries have been during 2020. 
That Mask Thing
There's a lot of variety here to match your message. Creating a culture of cooperation is more effective than enforcement.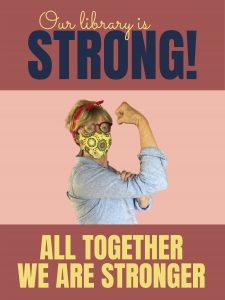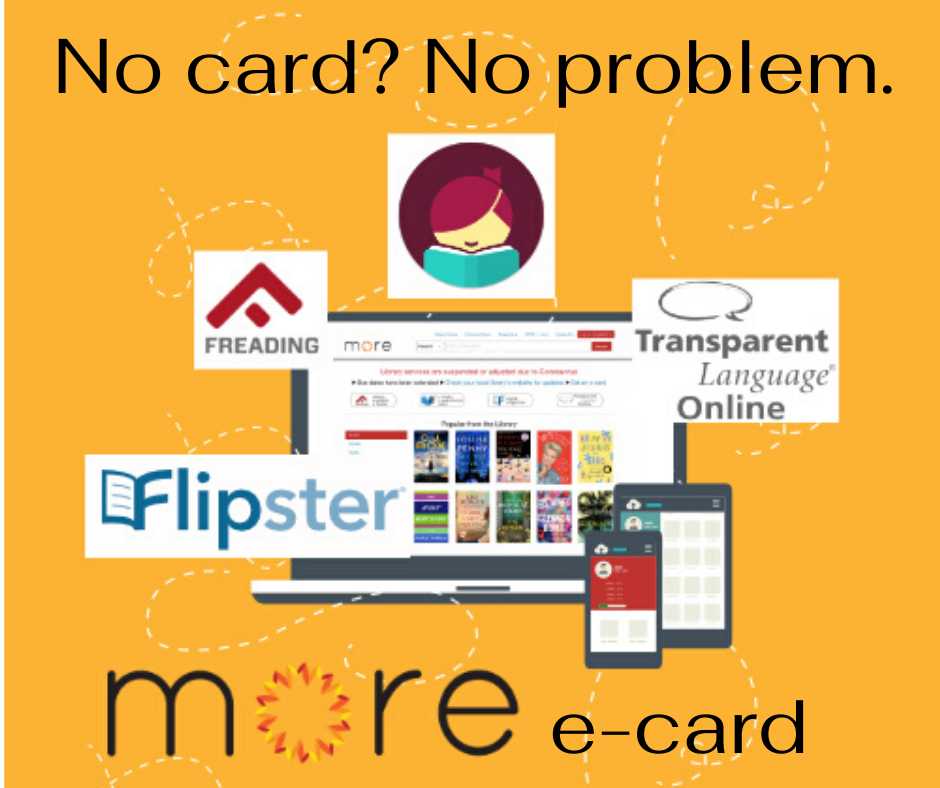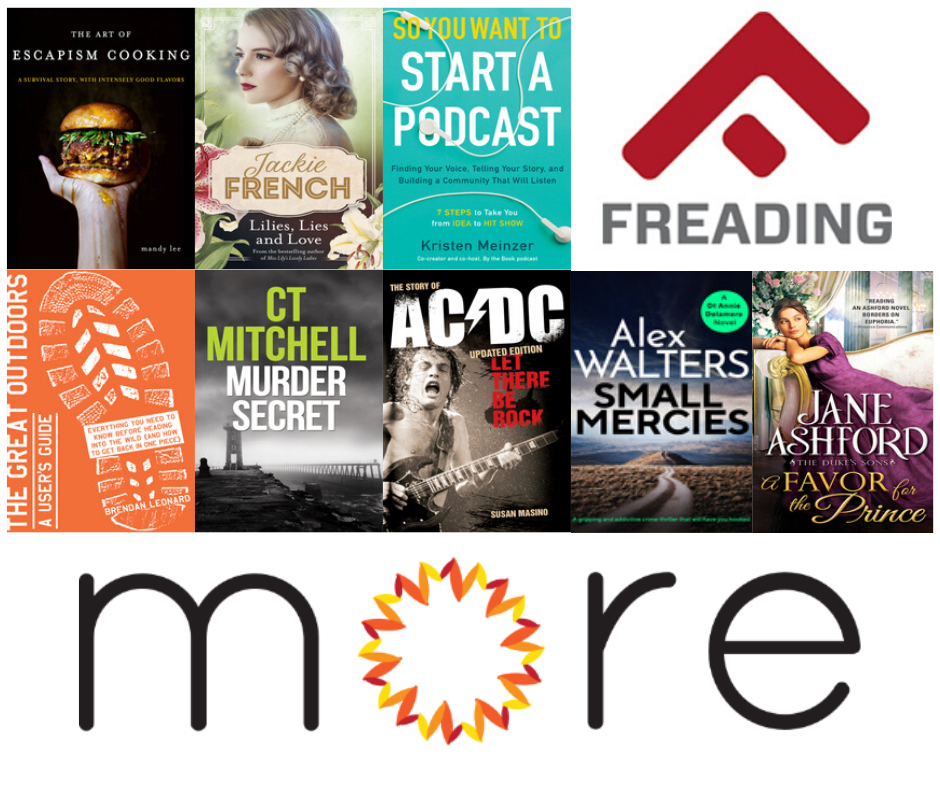 Freading Facebook and web slider
For Facebook post png click on image,  Canva document

Marketing Monday Archives